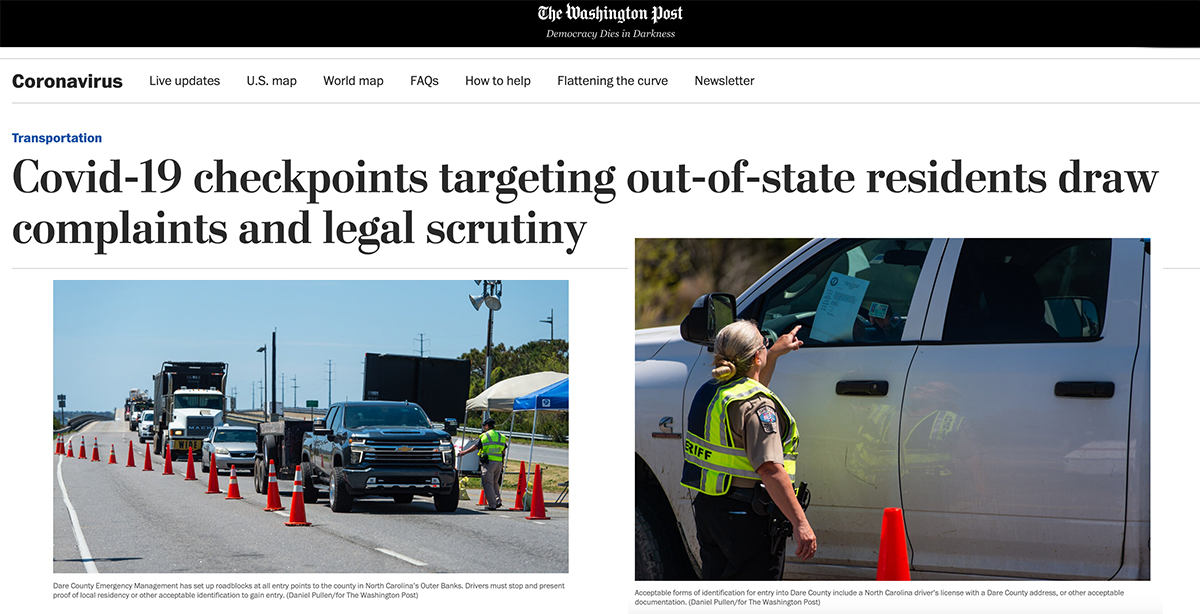 The subject of covid-19 related travel restrictions is more than a a local issue -- it's a nation-wide problem presenting questions about public health, local vs. state vs. federal law, and constitutional rights.



".... In mid-March, with no cases of the coronavirus reported in the Outer Banks, Dare County closed its borders to outsiders, hoping that residents could ride out the pandemic in the quiet beach towns of North Carolina.

At checkpoints staffed round-the-clock, sheriff's deputies at the barrier islands' entry points turn back anyone lacking proof of residency or essential business there. Closing the county's borders, local officials said, was necessary to prevent a covid-19 outbreak from overwhelming its lone 19-bed hospital.

"We certainly want to keep the virus from spreading, but as important, if we do get it, we want to be sure we can take care of whoever gets sick," County Manager Robert L. Outten said, noting that the barrier islands share 15 ambulances and that the county's hospital doesn't have an intensive care unit. "We can't do that with hundreds of thousands of people here..."