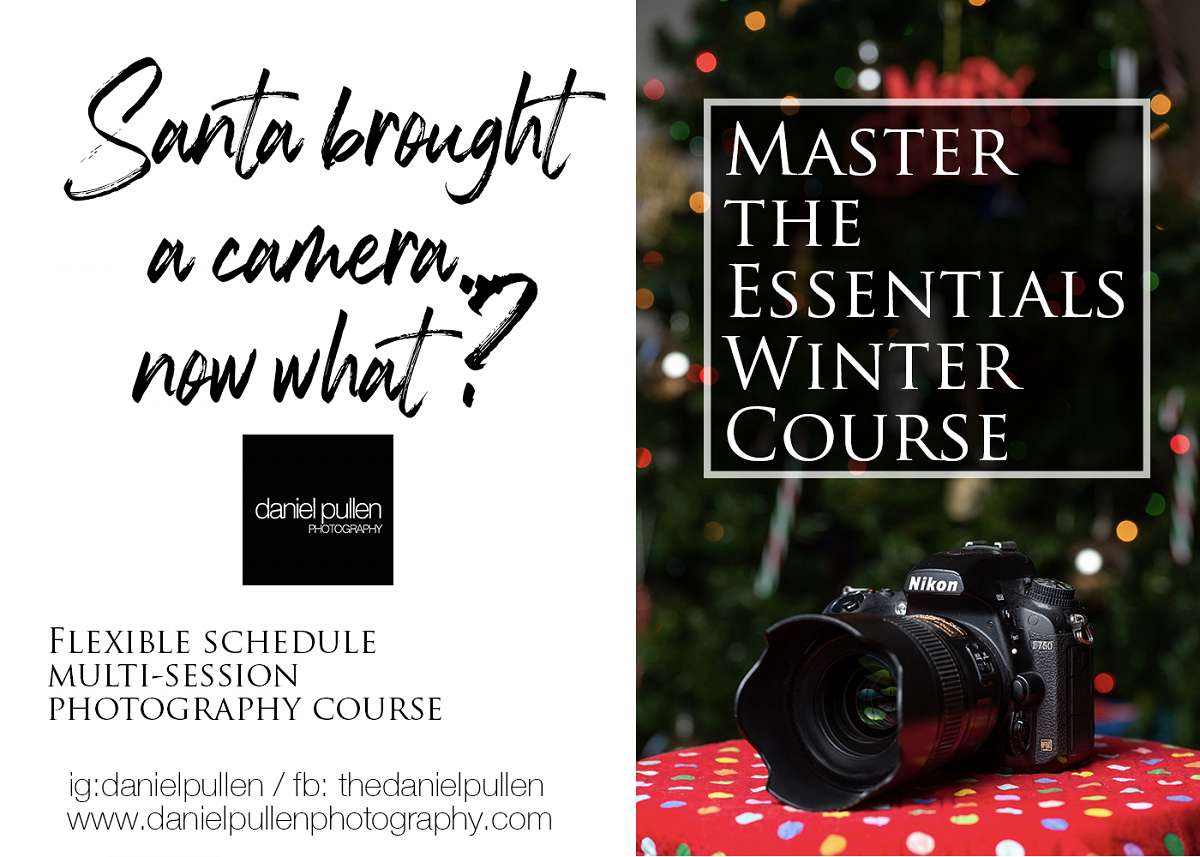 Received a camera as a gift for Christmas? Now what!? It's time to learn how to use it! This Winter Master The Essentials of Photography course will give you the skills that you need to make great photographs. We'll break down the seemingly complex dials, buttons, manual and auto functions, into easy to understand hands-on lessons.
This is course is for those of you who:
Feel slightly (or a lot) overwhelmed by the myriad of settings, buttons, and functions on your camera...
Know enough about photography to take a decent photo, but want to know how to control settings to get the photos you want...
Want to learn about key concepts in photography such as ISO, Aperture, Shutter Speed... 
Want to learn how to take great photos
We've broken the course up into two groups so that we can make sure to fit it in your schedule!: Workshop Wednesdays and Seminar Saturdays.
Workshop Wednesdays: 
We'll meet 3 times over January and February on Wednesday evening from 6:30-7:30 p.m.  (January 22-February 5)
Seminar Saturday
Saturday Seminar is a one-day workshop that will be held from 9 a.m. - 12 p.m. on January 25th 
Take your work a step further and also sign up for  "Lights, Camera, Action," a follow-up Seminar on Saturday February 22nd where you will be able to use the basic skills you've learned, and study how you can use flash and natural light to create stunning indoor and outdoor portraits. We'll also cover posing and portrait composition. This seminar will include a styled shoot with models. More details about Lights, Camera, Action coming soon!
Age: 15 years + (If there is enough interest from younger photographers we'll host a separate workshop.)
Equipment Required: DSLR Camera
Location: Daniel's home studio in Buxton* (We're looking into dates/locations for a Northern Outer Banks Workshop too!)
Tuition: $75
Registration Deadline: January 20th
Minimum Session Requirement: 4 students // Maximum Students: 6
For More Information and To Register CONTACT US today!